For years now we've heard about the need for search engine optimization (SEO) and how companies need to "toe the line" to get found on Google. Factor in the endless algorithm updates, and you have a perfect recipe for marketing stress.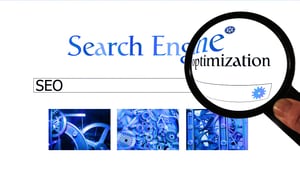 Here's the good news: you don't have to be an SEO expert to succeed in digital marketing. Instead of stressing about SEO, focus your attention on doing things that really count. And believe it or not, they do count, now that the definition of SEO has changed. There's now a whole range of tactics that help businesses reach the people most likely to buy from them. Every one of them impacts the overall user experience, and together they represent a new approach to marketing and sales.
Be Transparent and Helpful
Regardless of the type of business you're in, complete transparency will help cultivate a trusting and collaborative environment, which goes a long way towards keeping clients happy – even when things aren't perfect. Do this by:
Establishing core values, and sticking to them
Creating honest value propositions, that aren't gimmicks
Providing full disclosure, which helps manage expectations
Own your mistakes, from beginning to end.
How to achieve this: Treat your customers as if they were insiders, because those with a sound understanding of your mission and direction are more likely to be receptive to the type of environment you want to create. Use a tool like Trello to create a public roadmap, where customers can drop in and see what's happening. A Trello board is both simple to create and easy to digest, and you can see how it's done on the company's own public roadmap.
Deliver Exceptional Customer Service
To be able to provide flawless customer service, your employees need to know your product or service inside out. Prepare answers to common questions prospective clients ask, and make sure these are complete enough to leave them satisfied. Develop a method of greeting clients warmly and have full details of their account and past purchase history available to the employee dealing with them. Provide a range of ways for them to contact you, such as live chat, easily accessible phone help, and social media responses.
How to achieve this: Software is your friend when it comes to giving clients simple ways to contact you. While the telephone was the preferred method of contact a couple years ago, companies are increasingly moving to digital ways to communicate. According to Gartner, the use of virtual customer assistants and chatbots will rise over the next few years, so it's imperative to consider software products like HubSpot, AlternativeTo, Capterra, G2Crowd, and Social Compare. These will put you ahead of the pack in your communication abilities, and help craft your customer's experience effectively.
Develop Thought Leadership with Strong Content
Building your reputation in your field is worth more than stressing about SEO. More than two-thirds of business clients felt thought leadership heightened their trust in a company, according to a survey by Edelman & LinkedIn. Look for platforms to share thoughts and opinions related to your industry and product, and provide useful information for consumers. Become a regular contributor to sites like Forbes, Medium and Inc.com, and share your submissions on your company's social media.
How to achieve this: One of the most challenging aspects of publishing quality content is coming up with ideas, but Portent's Content Idea Generator helps you develop compelling titles focused on your product or service. Simply type your solution into the search box, and the program offers you a unique title. If one doesn't work for you, click the Refresh option and you'll get another. Play around until you have several good ideas.
Manage Customer Engagement
Getting customers to engage with your brand is crucial for long-term retention. When clients are fully engaged with a brand, they are worth 52% more on average than customers who are just satisfied. This type of engagement is especially important in industries where clients are looking for an answer to a problem, and a poor service experience or non-resolution of a complaint produces negative responses that influence customers' future behavior.
How to achieve this: Customer relationship management (CRM) manages client interactions and data during the customers' lifecycle. It also helps to improve service relationships, retain clients, and drive sales. A CRM allows you to identify your most valuable clients and determine what motivates them to purchase from you. You can pinpoint customers you want to target, based on data collected through analytics, and develop regular, personalized communications using motivating factors.
SEO is important, but it doesn't deserve 90% of your marketing attention. Building a solid online reputation aimed at drawing in prospective customers requires a multi-faceted approach that delivers faster results from your marketing and sales processes.